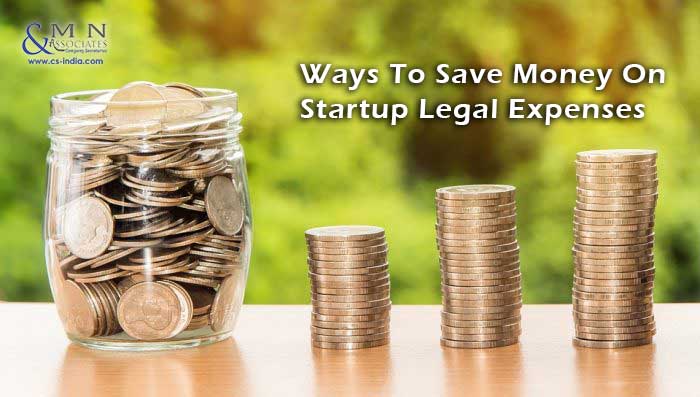 Business makers work freely with a focussed mind, they never lack qualities of hard work and intelligence. Neither, they lack in their passion towards their business goals. But something which always limits them to their passion is an availability of required finance and a sufficient opportunity to grow their money. Once their ideas get a steady approval of business experts, they build their start-ups and moves to face big difficulties of raising finance for their venture. They market their project and advertise it to call potential investors to invest in them. Once a sufficient amount is raised, they use the invested money in building assets and hiring resources for their company.
At last, when they are left with a small cash pit to initiate their business, another objection breaks down to their financial health in the form of mandatory legal expenses of incorporation, intellectual rights, legal charges etc. For them to ignore such expenses is not possible as most of them are mandatory in nature and have to be filed as a compulsory obligation to the government to run their business legally.
To take you off above situation, we have listed out some suggestive measures below by which you can save your legal expenses as an entrepreneur and can accommodate the saved funds in other important activities of the business.
Make Good Use Of Knowledge Available On-line
For some common issues hiring a legal expert or some business, professional would not be a justified thought to proceed with. For keeping in updates of tax filing, trademark application or some other short-term legal issue of business one can access to the internet and can research online to get a basic idea of things required to be known without paying a single penny to anyone.
Working in support of ease of doing the business policy of a government, most of the legal services are now available online with the most feasible government aid in the form of web contact support, customer service portals and help desk etc. By giving up some time for research you will be able to save some good bucks which otherwise be paid to some lawyer or professional.But that does not mean that you can't have a word with a professional before you commit to any legal service by yourself.
Rely On Outsourcing
Hiring a professional in business for a full time, while it is adding some constant expense is in no way good for business. To present situation when a good number of sources for legal aid is available online and we get too many legal mentors to guide with no consultation fees, outsourcing becomes an effective option to entrepreneurs to transfer their compliance stress on lawyers or professionals available on web on part-time basis rather than keeping them in-house paying a fix remuneration for unimportant matters.
Consider For Deferred Payment Options
Making in payment of cash for all expenses is not possible for business. In course of legal procedures usually receipt of a benefit from the government like incorporation approval, registration to intellectual rights, business property registrations delays for a long time. In between, the entrepreneur has to manage all expense of fees payable to lawyers, the cost involved in the preparation of documents and additional charges included by the government to complete such procedures. Thus, with a long list of expenses until the final outcome is received the entrepreneur has no other option to either deferred the payment of legal aid taken or to offer the professional with equity in the business.
To save the current cost of expenses an entrepreneur can opt for finding a lawyer or legal professional who is more interested in gaining some long-term benefit with venture equity than just picking up normal payments. He should be approached in a very acceptive sense while offering equity if he still not finds any interest in company ownership than getting in negotiation with him on a fixed flat pay basis can be another good option.
Get To Basics and Draft Documents Of Business Yourself
For a start-up owner, knowing ' How To Get In Roots Of Legal Issued Faced by New Business Units ?' is a matter of study. Nothing in this web-based world is hidden, anyone with a second of clicks can view chunks of information related to any business topic well explained with all possibilities. By reading few articles, an entrepreneur can self-educate himself about all legal procedures or documents required in various registrations and can save big bucks getting in hands of legal experts. Avoiding the unnecessary cost of lawyers in name of business charges and government, one can save a lot of cash for the business.
Go for Virtual Consultation
Gone are those days when business owners have to travel long ways to get the consultation from their known or reputed lawyers paying huge fees to them on a single visit. Now a ton of lawyers is available on the web, specialized in all legal concerns and provides consultation too without charging any required fees. By moving on to future ways of getting legal consultation online and by comparing legal service packages available, one can save a good amount of money which in practical gets in fees of favored lawyers in their hidden charges and consultation fees.
Share this post?