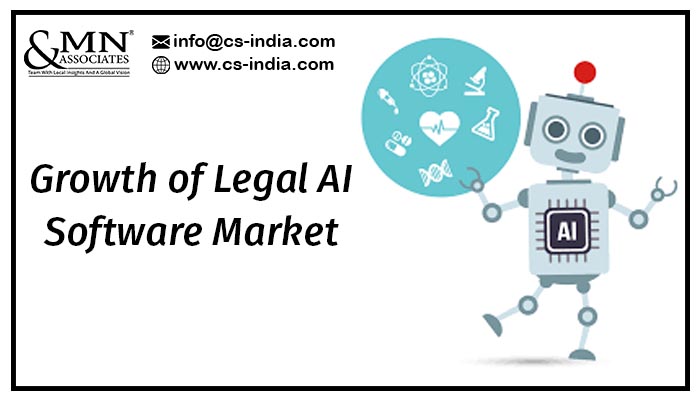 Artificial Intelligence ("AI") software is a computer program that mimics human behavior by learning various data patterns and insights. AI helps the legal representative to manage all the related legal function smoothly and efficiently.
Types of AI Software:
There are four different types of Legal AI Software in the market:
1. Artificial Intelligence Platforms:
This will provide the platform for developing an application from scratch. Example of Artificial Intelligence platforms is commercial flights used AI Autopilot, Spam filter, etc.
2. Chatbots:
The software applications that mimic written or spoken human speech like in conversation with a person. Example of Chatbots is eBay, Lyft, etc.
3. Deep Learning Software:
It acts like a human brain and allows the machine to analyze the data in a structure very much as humans do it includes speech recognition, image recognition, etc. Examples of Deep Learning Software are MXNet, Deep learning kit, etc.
4. Machine Learning Software:
Machine learning is the technique that will make the computer to take a decision on what they learn through data. Examples of Machine Learning Software are Google Home, GPS Navigation, etc.
Two broad segmentation of AI software market are as under:
Market Segmentation:
The global legal AI Software market is segmented on the following basis:
Application

e-Discovery
Legal Research
Contract Management
Compliance
Case Prediction
Others (divorce automation, e-billing, knowledge management, and IP management)

Component

o  Software solutions

o  Platform

o    Professional Services

o    Managed Services

Deployment
Technology

Machine Learning and Deep Learning
Natural Language Processing

End-User

Corporate Legal Departments
Law Firms
Others (national firms, solo practitioners, students, subject matter experts, and judges)
 Regional Segmentation:
It covers analysis and forecast of 18 countries globally into 5 major regions namely North America, Europe, Asia-Pacific, Middle East, and Africa and South & Central America after evaluating political, economic, social and technological factors.
U.S., Canada & Mexico from North America, France, Germany, UK, Italy & Spain cover the Europe region, from Asia-Pacific Saudi Arabia, South Africa & UAE covered that, in Middle East & Africa are Australia, India, China, Japan, South Korea, Brazil from South & Central America.
Conclusion:
There is a constant increase in the adoption of AI Software to enhance the customer and client by making a proper decision by the Legal AI Software market. AI increases accuracy, efficiency, cost-saving and speeds up the process of business thereby cutting out the possibility of human errors.
Need to know more about Legal Artificial Intelligence?
Write to info@cs-india.com
Also Read: FSSAI License – What all you need to know.
Share this post?