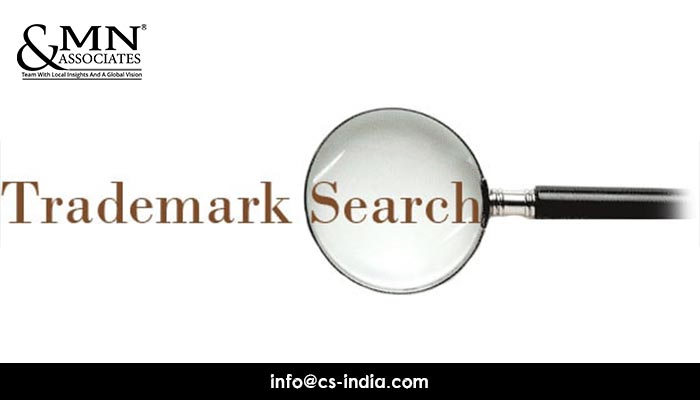 Thinking to apply for a new business trademark? Remember mere registration or payment of fees will not entirely get you a well-approved trademark.
A trademark is a sign symbol expression or design which uniquely identifies your goods and services to buyers and builds creditability of your business in front of them. Increased demand for goods & services and growth of India as a multi-brand economy has created a need for trademark registration. Business owners with a trademark can now bring out their innovations and sell their products across state & country borders without being restricted for duplicity or claims of violation of any other brand identity.
Trademark registration in India is a very time-consuming process to follow, the most crucial part of the whole process if finding 'If there is an existing brand, logo or trademark which can counterfeit our newly filed trademark application? '.
But Yes! This is possible with a trademark search online.
A trademark search means to find what existing trademarks are registered online which can pose a threat to a new trademark application in the coming days in terms of usage of similar marks, words, phrases etc.
Where to do a Trademark search online?
In India, trademark applications are managed by Comptroller General of Patent Designs and Trademarks (CGPDT). The agency manages a database of registered trademark applications which can be used by any applicant of a trademark for finding related or existing trademarks registered in India. A Trademark search specifies about:
-The applicant of registered trademarks.
-The class of trademark
-The application number.
-Status of the trademark as registered, removed, objected, marked for exam etc.
While the overall trademark registration process takes too long for completion, hence to ensure timely tracking of application – one at intervals can check the status of his/her trademark application on a common support portal provided by the government located at http://ipindiaonline.gov.in/tmrpublicsearch/frmmain.aspx.
Why a Trademark Search is needed?
To know existing trademarks: Trademarks applied with no objection of duplicity or similarity can only be approved & registered. So, conducting a trademark search online is necessary to know what existing marks have been approved or are yet to approve which can become problematic for your new trademark during the process.
To know existing registered business ideas similar to yours: A trademark search of a particular keyword provides a complete list of applicants who are already in the queue for registering their trademark or have registered it already with a similar business idea like yours. It gives you an overview of the competitors in a similar line of business you hold.
To help you get saved of usage of restricted expressions: A trademark search is an effective tool which provides a comprehensive list of globally prohibited expressions, which at any time cannot be used while applying for new trademark application online.
To restrict you from the usage of Vienna expressions (similar logo or marks): A trademark search online helps you to ignore and restrict usage of prohibited Vienna expressions/marks defined under the Vienna Code Classification before moving for registration of a new image/logo linked trademark application.
To save your compliance cost: With a comprehensive trademark search made online, one can save the cost of multiple resubmissions of the trademark application and can secure a unique trademark for business knowing before – the available marks and the prohibited expressions to not to be used.
A trademark search can bring you a number of matching results to compare your trademark before putting your trademark for final submission without any cost. It will help you know the implications involved in the entire process and an estimated chance of the trademark approval by the department if all provided conditions are met.
A trademark search showing 'no match found' can be advantageous to the applicant to come up with the new business idea with a registered trademark. Also, it doubles up your chances to get approved with a new trademark at once.
Remember: You trademark should never be similar to an existing trademark.
Let us do a comprehensive trademark search for your business. Email us at info@cs-india.com
Share this post?