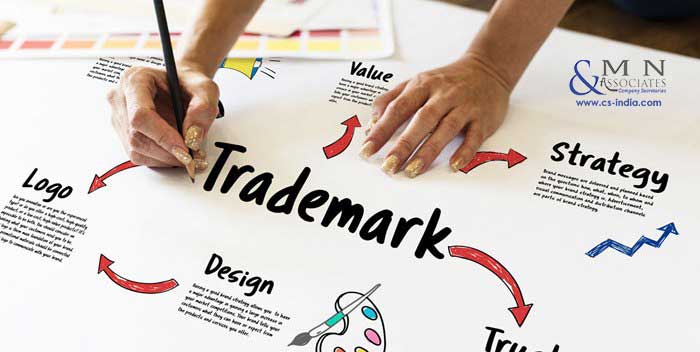 It is known that trademarks, business name or service marks are a perfect investment to do to showcase your ideas for business to customers and business competitors. Usage of trademarks to business documents i.e. specified in invoices, media advertisements and brochures helps a business to sustain its longtime visibility among people.
In most cases when you apply for trademark registration to protect your trademark rights you receive a bad news in return saying 'Your Trademark cannot be protected it's easily enforceable by competitors'. Most common mistakes in such situations come from using similar competitor USP and common words which clearly with a blink of an eye specifies what product/service range is being provided. But that's indeed not a good practice to do. Else, the same result can be obtained by using a distinct phrase or fancy trademark with words telling about ideas of the company than focussing on a particular product or service range.
Descriptive trademarks are easy to register and have fewer chances of getting enforced. As suggested to new business geeks a better strategy before selecting a trademark is adopting a coined word approach, which includes raising a trademark having nowhere reference to any service or goods referred by business.
Here are some quick tips every enterprise should consider before selecting a particular trademark for Startups:
Know your Business Goals: Considering only near future if an entrepreneur applies for registration of a trademark, there might arise a situation where business goals of expansion and growth may lay down. To expand a business nationally or internationally and to get through their licensing procedures, a trademark plays a very important role. Thus to expand well in outside market it is important to know before, what competitors holds outside their business area in protecting their trademarks and product infringement rights so that you can easily accommodate all such rights in your own application.
Acknowledging Purpose of Business: Before selecting a particular trademark, the first thing you should keep in mind is what you want to do in name of the business? To bring about a name or mark for the business that stands out of crowd. Trademark laws define levels of protection to business thoughts based on its nature and purpose, knowing exactly on what motives your business survives some better ideas for trademarks can be accommodated.
Uniqueness Is What Matters The Most: Using a distinct mark uniquely identifies the USP of business. It is always recommended to dig your own trademark ideas taking in care of business prospects of future. Also, hiring a trademark professional for such process might also work which may also help you in knowing latest updates made in trademark policies. He might be able to uniquely and legally provide his views to consider a special name or mark for business which could not be confused or infringed by any other competitor.
Respect Rights of Other: Never go into infringing a trademark of someone even that suits your product in best place. Trademark disputes might be costly and prolonged. While infringement is a matter of confusion or dilution of a mark with an existing one. Thus, startups should consider respect and dignity of existing marks and should overlook their own business strategies and plan of action before considering a definite trademark.
Understand Scope of Approval: As a beginner without consultation of an intellectual rights advisor, startups should never hold procedures of trademark registration own on your own without having prior knowledge of registration procedures and rights available to competitors for claiming against infringement of their marks. While proper consultation will surely help startup owners to know distinctness and approval possibilities to their proposed marks.
Manage Startup Growth with Trademarks: Make sure your quoted trademark keeps you up with growing and evolving possibilities of Startups. As you plan new brands or services, the trademark application should acquire all your long and short-term growth. A stable option for the trademark which is to be given for registration is to be kept aside in order to use in situations where existing mark gets distorted by some competitor.
Also Read: The Do's and Don'ts When Registering a Trademark in India
Selecting a new trademark is not too easy until complete research work is done on its future compatibility with business goals. While the selection is just a beginning, next step is 'Registration' and thereafter comes the responsibility of business to continuously monitor and manage its trademark usage on an ongoing basis to protect it and manage it from infringement claims of any competitors.
Share this post?