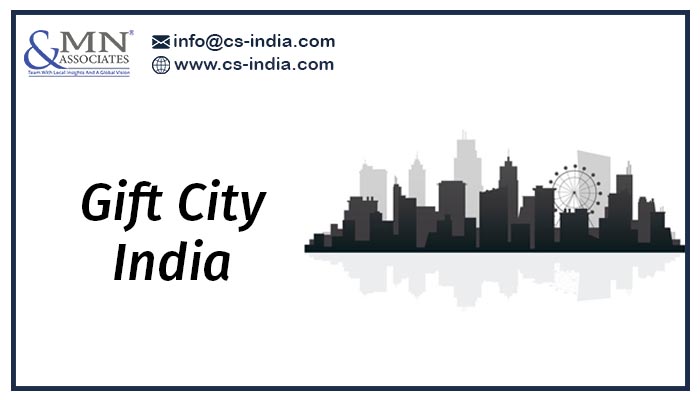 Gift City India  – Gujarat is a hub of multiple financial and Information technology (IT) services. With its land-sharing between the commercial capital of the state "Ahmedabad" and its administrative capital "Gandhi Nagar", the Government of Gujarat planned to form a Central Business District ("CBD"). Having a wider view of the projects to be incorporated in the space, the State Government has planned to divide the area with residential apartments, schools, hospitals, clubs, and other recreational facilities spreading over 886 acres of land and 62mn sq. ft. build-up area.
The city holding all walks of Financial and Tech services and was named GIFT City ( the acronym for GIFT as "Gujarat International Finance Tec. City"). It is established under Special Economic Zone
Act, 2005 ("SEZ Act"). GIFT city also includes 'International Financial Services Centre' ("IFSC"),
which is a Special Economic Zone for financial services. Central Government has provided proactive
support to develop the country as hub of International financial services and GIFT city has emerged
as a preferable location for most of the national and multinational firms. Currently, the city is sufficed by a district cooling system, utility tunnel and an automated vacuum waste collection system by the government.
GIFT City, an initiative to promote ease of doing business in Gujarat is a joint venture of Government of Gujarat (GoG) and Infrastructure Leasing & Financial Services (IL&FS). GIFT city in India was incubated to match the technology benchmarks of other countries and make India, an emerging hub for global financial and IT services. Also, it was placed for the following reasons:
To occupy services of all top financial, technology and service companies.
To provide a supportive infrastructure with external connectivity to all occupants of the city.
To generate employment opportunities in the field of service industry in Gujarat.
The GIFT City project in Gujarat aimed to be built with high-end infrastructure facilities to provide technology & financial service solutions to offshore entities through mega service providers. It houses services of the following:
Offshore banking including corporate banking, forfeiting/factoring services, etc.
Capital Markets including brokerage, exchange, security services, etc
Offshore insurance including reinsurance, captive insurance, general insurance, etc
IT Services including software development, robotics, Internet of Things (IoT), Data analytics, etc
ITes/BPO services and other ancillary services.
Offshore asset management including general/life insurance, co-insurance, re-issuance,  capital issuance etc.
Ancillary service such as legal, accounting, audit, research, & analytics,  compliance,  recruitment etc.
Budget 2020 – Propositions for GIFT City 
In the Union Budget 2020, Union Finance Minister, Nirmala Sitharaman specified for the progress measures taken in years by the government for building technology-driven spaces like GIFT city, International Financial Services Centre ("IFSC") in other states and districts of the country. She also said about the potential of these spaces for becoming international centers for data processing and financial services.
Through its Budget 2020, Finance Minister proposed for the Development of an International Bullion Exchange in the GIFT city. This was to attract more global participants to trade in the country.
Also, the Finance Minister permitted the trade of Rupee derivative through International Financial Service Centre (IFSC) at GIFT City. This was to surge trading volumes of the Indian Rupee in offshore financial centers.
The proposed measures focused – to build better price discovery of gold & other precious metals in the country, to raise employment opportunities and enhance the country's position in the global bullion trade ranking.
Government mandates use of SPICE + for company incorporation
Need assistance in Private Company Incorporation?
Email us at info@cs-india.com
Also Read: Limited Liability Partnership: LLP Agreement & Amendments
Share this post?