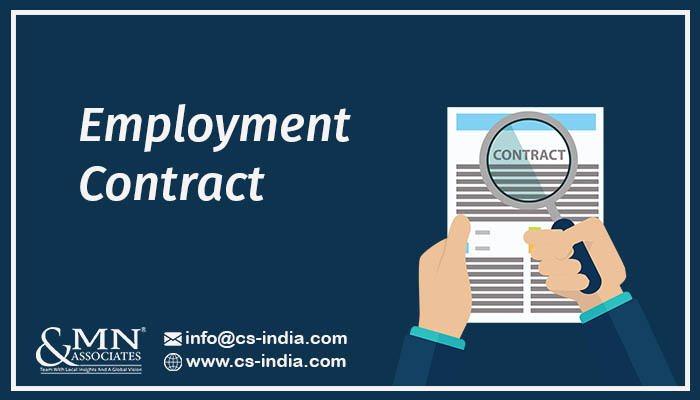 An employment contract is a document agreed and signed between the employer and employee or employer and labor union before or at the time of joining of the employee. It establishes both the rights and responsibilities of two parties. It is regulated by different Labor Law Legislations. An employment contract is optional to execute but at the time of execution, it is very important to note that it includes all tiny details to avoid any possibility of any grudges in the long run.
If the employment contract is not executed there is implied employment contract which is taken from the action, statement or job promotion or terms agreed or anything either in training session or interview or HR Policy or through handbook by the employer to the employee.
Contents of employment contract
Following contents should be listed in the contract:
Details of employer
Details of employee
Proper explanation about roles and responsibilities
Schedule of an employee working i.e. working days & hours
Duration of employment i.e. fixed or on probation
Maintain the confidentiality details of the organization
Salary/wages/commission
Details of paid leaves
Reporting hierarchy
Allowances & Perks
Incentives
Non compete clause
Settlement of dispute
Grounds for termination
Absence clause
Non-disclosure agreement about any details of the organization
Employee retirement
Resignation with a due notice period
Such other clause deems fit
Documents by employee
An employee at the time of joining of employment is required to submit the following  documents:
Proof of Identity
Proof of address
Experience Letter from the previous job
Salary Slip from the previous job
Certificate of the highest degree
Photo
Bank details
Contact detail of family members.
The employment contract allows the following advantages:
Clearly defines the job, responsibilities, and benefits.
It prevents any confusion about employee roles at the organization.
Regulates the human resources department through appropriate policies.
Disadvantages of the employment contract which are as follows:
If the employee breaks the agreement, that might lead to legal consequences.
The employee should make sure that he/she is able to uphold every part of the agreement.
A contract may limit the places where the employee can work in the future upon leaving the company.
In order to face uncertain circumstances, the employment contract safeguards the employee, protects the reputation of the employer and prescribes the code of conduct of the employees in the organization. Hence, a properly executed document is a requisite for a vibrant and law compliant working place.
Need guidance and support for any contract?
Write to us at info@cs-india.com
Also Read E-Form MGT-14
Share this post?