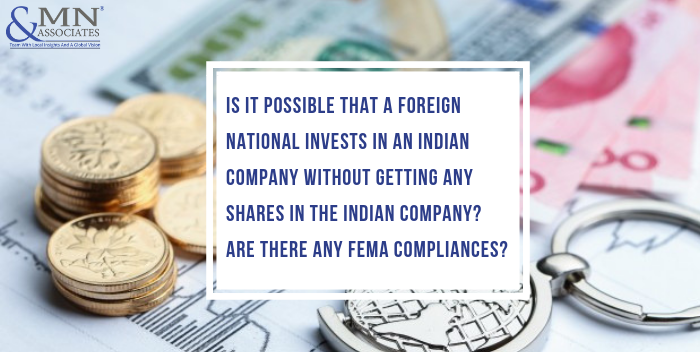 With the world's second largest population, India is one of the fastest growing economies and thus attracts Foreign Direct Investment in abundance. It is an attractive hub for investment among foreign companies and foreign nationals. Foreign investment has numerous advantages such as increase in capital inflow in the country especially in core sectors, enhancement of technology, promotion of international trade, increase in exports, promotion of financial services by extending activities such as merchant banking, portfolio investment, promotion of employment opportunities, stability in exchange rate of the country, development of backward areas, utilization of natural resources etc.
Foreign direct investment is important because a large amount of capital comes in through these investments, and resultingly more and more industries are set up. This helps in increasing employment. Earlier people did not accept the concept of FDI as they believed that the foreigners merely wanted to enter the Indian market this way. But over the years, people have realized the importance of inflow of foreign money and are becoming more open towards it.
Coming back to the question, the answer is yes. It is possible for a foreign national to invest in an Indian company without buying its shares, subject to ECB guidelines.
A foreign national has to become a shareholder in an Indian company if he wants to invest through automatic or approved route. But when he is not interested in buying shares, then the only option left is ECB i.e. External Commercial Borrowings. ECB refers to commercial loans availed from non-resident lenders with a minimum average maturity of 3 years. Thus, if foreign nationals want to invest in Indian companies without buying shares, they can mutually decide with  the Indian companies to make investments in the form of External Commercial Borrowings. One thing that the investor has to consider is the type of  Indian company to invest in. Only the ones permitted by Reserve Bank Of India can seek ECB from foreign investors.
Eligibility
Below is the list of eligible borrowers for ECB as per RBI guidelines-
Companies in manufacturing, software development sectors, shipping and airlines
Units in SEZ are allowed to raise ECB for their own requirement.
EXIM Bank
Companies in the infrastructure sector (with certain exclusions and inclusions)
Certain categories of NBFC
Holding companies and CIC of Infrastructure SPVs
REITs and INVITs regulated under SEBI
Non-Government Organizations (NGOs) and Micro Finance Institutions (MFIs) engaged in microfinance activities
Companies in miscellaneous services viz. R&D, training (other than educational institute), companies supporting infrastructure, providing logistics services
Developers of SEZs / National Manufacturing and Investment Zone (NMIZs)
The Reserve Bank of India issued a notification on 27th April 2018 on ECB Policy in which the list of eligible borrowers for the purpose of ECB has been expanded to –
Housing Finance Companies, regulated by the National Housing Bank, as eligible borrowers to avail of ECB
Port Trusts constituted under the Major Port Trusts Act, 1963 or Indian Ports Act, 1908 to avail of ECB
Companies engaged in the business of Maintenance, Repair and Overhaul and freight forwarding to raise ECBs denominated in INR only.
All the above-stated sectors have been permitted to borrow money from outside India. Thus, a foreign national can lend money only to these companies and hold investments.
In compliance and consonance with the ECB guidelines, the Borrowers enter into an agreement with the lender without the RBI approval and obtain a LOAN REGISTER NUMBER (LRN) from RBI before drawing the ECB as per the procedure laid down in the policy.
Share this post?