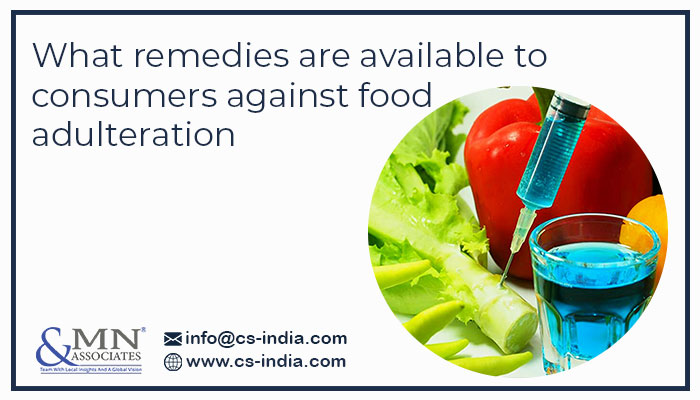 In case you feel the food you buy in shiny packets or boxes are tasted different than usual or do not suit your system and show reaction or allergy such an act  is done knowingly with certain personal benefits by a person in power, is an intended act of adulteration.
Adulteration of food is a menace to society and leaving its perpetrators is a sin. With the arrival of new food concepts and on door food delivery services people nowadays do not bother what is being served to them in the name of attractive food offers. Taking advantage of consumer laziness many food producers has now started serving adulterated, intoxicated and fumed foods in a look-a-like package of the brands.
Also, do not care about the composition of ingredients used in the preparation of food in a package, which in some cases is also just printed for the sake of branding. So, what can be a possible solution to eradicate them all?
A common question also comes in mind of consumers where we can complain about all such adulteration deeds without getting harassed by top food players.
In this post, you will get to know the basics and how to legally book a complaint against a food producer or provider in case of adulteration. The Act applies to all the states except Jammu & Kashmir.
Basics 
Marks Referring to Adulteration:
As specified in clause (ia) of Section 2 of the Prevention of Food Adulteration Act, 1954("The Act"), in view of food adulteration a complaint by the consumer can be made:
If it is not in nature, substance or quality which the consumer demanded
If it is not in nature, substance or quality which it represents or purports to be.
If it contains any other injurious substance if consumed raw or processed.
If it is inclusive of any cheaper or inferior substance to affect the injurious state.
If it is kept at a place, packed or prepared where it has been contaminated or made injurious to health
If it holds in full or in part any putrid, filthy, rotten, decomposed or diseased animal or vegetable or is insect infected made unfit for human consumption.
If it contains any poisonous, colored, prohibited preservatives. 
The definition of food is exhaustive which includes any article used  as food or drink  for human consumption which:
Enters or used in the composition or preparation of food article;
Any flavoring matter or condiments;
Any article as the Central Government notifies in this regard. 
As per Section 3 of  Food Safety & Standards Act, 2006 which is applicable to the whole if India defines the word adulterant as " any material which is or could be employed for making the food unsafe or sub-standard or misbranded or containing extraneous matter". This highlights that any material that is used to downgrade the original as an adulterant.
Therefore, certain other definitions are specified for including the wrong intent of the adulterator. The Act is in the public health and interest by keeping certain definitions exhaustive and vague.
FAQs 
Why do producers/resellers engage in adulteration?
Risking one's life is purely unethical, but those engaged in adulteration doesn't bother at all. The sole intention behind adulteration is only earning great margins either putting in low quality or selling deteriorated goods to compromise people's health and wealth.
The economy is also suffering due to bad quality products even though appropriate measures are taken by the Govt. to promote the good quality products that will contribute to increased exports and the initiate of Make in India.
What a consumer can do to safeguard itself?
#1 Read the Consumer rights manuals available on the following weblinks:
#2 For a consumer, Prevention of Food Adulteration Act, 1954, the Consumer Protection Act, 2019, other enactments and the public interest associations like consumer forums, FSSAI provide certain rights and redressal options with regard to damages to health or injuries that happened to the consumer due to consumption of adulterated products.
Food Safety and Standards Authority of India(FSSAI), an independent body authorized under section 4 of Food Safety & Standards Act, 2006 assures delivery of a right to the consumer to place the product before a food analyzed once after making the purchase. The Analyst will be charged a prescribed fee to check for the standard quality of the product. In case, the product leaves a report of adulteration /contamination/ unbranded or misrepresenting other product. The purchaser will then becomes entitled to receive a refund of the money spent and the fees paid to the analyst.
#3 The label often works at large in deciding the quality and standardization measures adopted by the producer. Some common checks for a consumer to do on a label of a product:
Name of the company, logo (whether registered for trademark or not )
Name and address of manufacturing company.
Manufacturing and Expiry Date
Ingredients & Nutritional Value Chart
Net content
Declarations and Licenses obtained
Country of manufacturing for imported products.
Which authority is authorized to deal with complaints about Adulteration in food?
It is a general responsibility of every individual to report against contamination/adulteration or unethical practices of food vendors. A consumer can approach the local food quality associations, Consumer forums or FSSAI to complain/seek redressal for their food-related concern.
FSSAI is a dedicated  food licensing authority that provides more than seven complaining options to the consumer for food-related concerns. Approaching to FSSAI can be done by putting an online redressal request on the 'Food Safety Connect ' portal.
Some other options to raise food concerns:
Food Safety Helpline- Toll-Free Number -> 1800112100
Social Media
Letters / Walk-in
FSSAI License cancelled? Know what to do next!
Email us at info@cs-india.com
Share this post?