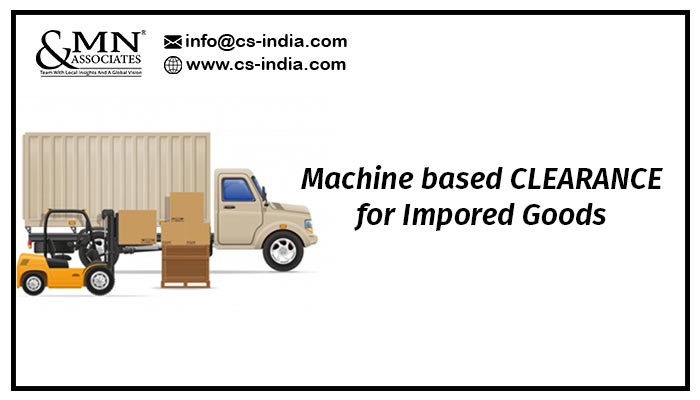 With an initiative to fasten custom processes and to provide additional time to the importer to pay customs duties, a machine based clearance system of imported goods was introduced in February 2020.
As per current procedures, imported goods are made available for examination or clearance to the Customs officer, once the payment of duties applicable is cleared by the importer.
For years, it was observed that in most cases, a delay in import occurred due to the time taken by the importer to pay the duties.
With the machine-based clearance system, the customs officer will be able to confirm and check the goods i.e. do a proper examination of goods before duties are paid by the importer and once after duties are paid,the officer will issue a clearance or out of charge certificate to the importer.
The initiative was taken to further improve the World's ease of doing business ranking of India, which gradually improved in the last two years jumping from 146 to 68.
As a pilot project, the machine-based clearance system has been implemented on two major ports of Chennai and Nhava Sheva in February. It has been said that, once the project succeeds in both these ports, it will be taken out to all ports of India including airports, inland container depots, etc.
The introduction of a machine-based clearance system will reduce the procedural time in customs clearance and will fasten the process of customs without waiting for payment of duties by the importer. Also, it will give additional time to the importer to pay the duties.
Earlier payment of duty was linked to the examination, verification, and clearance of cargo, but with the introduction of a machine-based clearance system it will be separated and examination & verification will be done independently without requiring payment of cargo duties from the importer.
With the initiative, CBIC(Central Board of Indirect Taxes) has also taken some key steps towards reducing the compliance time in custom clearance procedures through the use of technology-driven reforms, in which a step of faceless assessment of cargo has already been taken in Bangalore and Chennai.
Want to start an import business in India?
Get all assistance from scratch. Email us at info@cs-india.com
Also Read: Housing Co-operative Societies: Types & Registration
Share this post?